Management
Clubman & Hospitality Software Solutions had acquired Database Software in the year 2011. Database Software was started in June 1997 as a Data Management and Support unit through Software Solutions. From then on Clubman & Hospitality Software Solutions Pvt. Ltd. has moved into becoming one of the leading software- solutions product houses based in Chennai. The company's main focus is to develop products for Hospitality Industry particularly for Clubs, Hotels and Restaurants. Clubman presently serves around 80 clubs across the country, a testimony that Clubman is a preferred choice for Indian Clubs.
Board of Directors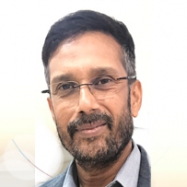 Sandeep Mohanty
Dr. Sandeep Mohanty, a seasoned Software Professional-cum-Entrepreneur with rich experience in the industry since its inception. He is presently Chief Executive Officer and Director of Clubman & Hospitality Software Solutions Pvt Ltd. He has 30+ years of rich experience in business process analysis, re-engineering, process mapping, design, development, implementation and support functions of small and medium sized software projects. Sandeep has proven expertise in translating his vast experience into developing and providing specialized software products for large and medium sized clubs and hotels.
Sandeep holds a Master's Degree in Business Administration (System), he is a continuous and passionate learner of new technologies. Sandeep did his Ph.D. on "A study on training interventions in the software product services industry". In addition, he is a certified Project Management Professional (PMP) and certified in Information Technology Infrastructure Library (ITIL). Sandeep always strives to add value to the clients' business with his innovative thinking and cost-effective solutions with his hard-and-fast project delivery model.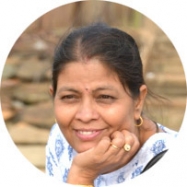 Reena Mohanty
Reena is a graduate in Literature and has a flair for information technology. Her entrepreneur skills led to evolution of Clubman as a brand. She handles the client services and after sales support of several key accounts.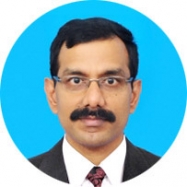 Lakshmana Rao
Lakshmana Rao has over 25 years of experience in the fields of Financial Accounting, Cost and Management Accounting, Business Analytics, ERP Implementation, Project Management, Business Process Re-engineering, and Goods & Services Tax. He worked in India and abroad in various industries viz. Engineering, Procurement, Construction (EPC), Cement, Fast Moving Consumer Goods (FMCG), Technology (ERP), Infrastructure, Telecom Infrastructure and Automobile. He has travelled to various countries and extensively in India on various business assignments. He is also an author and speaker. His articles on Strategic Cost Management, Technology, Economy, Business Process Excellence, Digital Manufacturing, IoT, Environment, Value Innovation etc were published in leading journals. He is also a speaker various topic. He has also handled a few Six Sigma projects and passed Six Sigma Black Belt Examination of WIPRO Corporation. He is a qualified Cost & Management Accountant (CMA) and a Postgraduate in Commerce.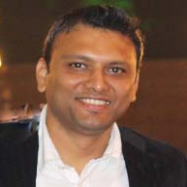 Priyabrata Mohanty
Priyabrata Mohanty is an entrepreneur and founder of "Intelliroot",a company that provides products and services in cyber security space.With over 15+ years of experience he attributes his success to his exposure working in several roles in multiple industries. As a cyber Security expert, he and his team have helped several companies streamline their cyber security programs.His passion lies in Coding, Cyber Security,Opensource, Automation and Blockchain Technologies.
Copyright © 2023 All Rights Reserved. Clubman