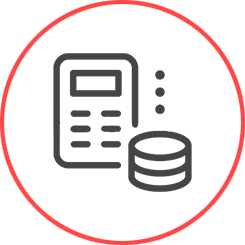 Financial Accounting
Features & Benefits

CHS integrated solution provides ability to make informed decision to respond the current market condition.

Cost Center wise P&L enables an effective and efficient Cash management.

Integrated solution enables the visibility from one source of truth.

Budgetary controls provides a real time visibility to the spends on department/cost activity/GL code, which enables agility in business decision.
Copyright © 2023 All Rights Reserved. Clubman