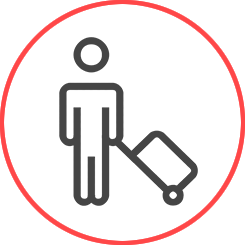 Guest Management
Features & Benefits

Guest management tool is an easy to use and train module.

The intuitive design helps save time, reduce training costs and improve guest experience

Guest interactions like reservations, allocations, location preference and availability are a simple click and execute operation.

The tool helps to provide a pleasant experience to the member's guest ensuring loyalty and goodwill to the club.

The guest details creation, access and refresh is provided as a means to enhance guest experience.
Copyright © 2023 All Rights Reserved. Clubman